Horse racing bets have been here for a while. To be more specific, they have been popular for centuries, offering an exciting and potentially lucrative way to engage with this sport. However, with the rise of online betting platforms, the thrill of placing bets and watching your chosen horse cross the finish line has taken other forms. Now, you can stay home and place wagers just in your pajamas. But not all betting platforms are equally trustworthy. That's why it's more important than ever to pick among the best betting sites for horse racing. In this article, we will explore reliable options to ensure that your hard-earned money is in safe hands and that you have access to a wide range of races, betting options, and helpful resources.
What to look for in the best horse betting sites?
Reputation and trustworthiness
With so many options out there, it can be hard to know which sites are reputable and which are not. So, here are the tips for you that will help you verify the reputation and trustworthiness of a selected website.
Look for licensing and regulation information on the site. Usually, you can find it in the site's footer or "About Us" section. Then, go to the regulatory body's website to make sure the licensing information is accurate and relevant. Most regulators have a database on their website where you can find licensed operators.
Check the availability of certificates and rewards, which may testify to the commitment to transparent betting options. eCOGRA and rewards from industry-related organizations can fall within your scope of interest.
Finally, look for reviews and ratings from other users. Check out online forums and social media groups dedicated to horse betting, and see what people say about different horse racing sites on the internet.
Variety of betting options
Having a range of betting options allows you to choose the one that suits your needs the most. Some days you might feel like placing a straight bet, while on other days, you might want to go for an exotic one. And it's always nice to have the chance to have a diverse selection.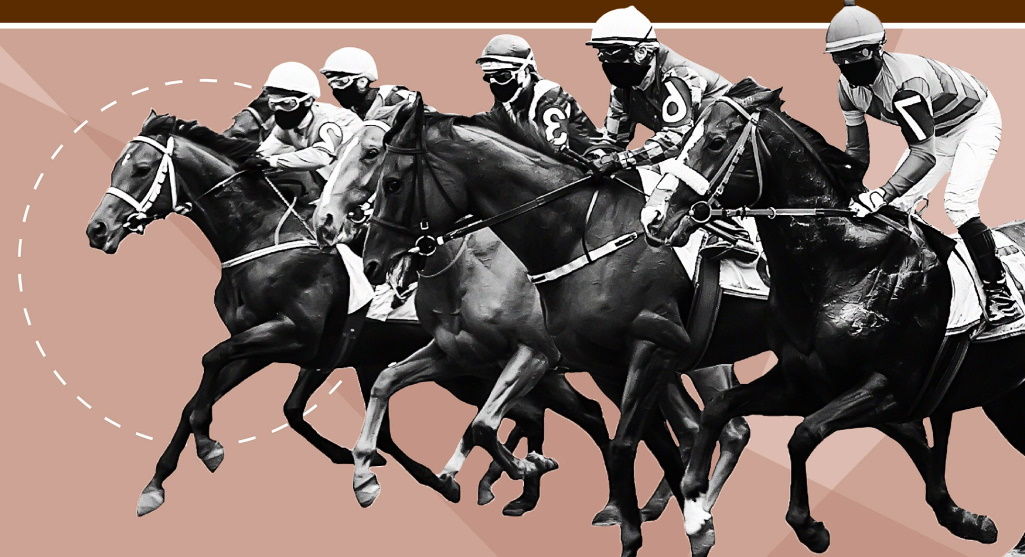 Bonuses and promotions
Many betting sites offer bonuses and promotions to attract new users and reward regular customers. Look for sites that offer generous registration bonuses as well as ongoing promotions and rewards programs.
Customer support
Having a solid customer support team can make all the difference. After all, you want to know that there's someone to turn to in case you have any questions or concerns about your betting experience. Whether it's a technical issue with the site or a question about your account, a good customer support team will make sure that everything is resolved quickly and efficiently.
So, when choosing a horse racing site, ensure to look for one with a strong customer support team. This could include things like live chat support, email support, and even a phone number that you can call if you need assistance.
Best betting sites for horse racing reviews
TVG
With TVG, you can get right to the heart of an action when you bet on a horse on a track. It is owned by FanDuel Group, a subsidiary of Flutter Entertainment, one of the world's largest online gambling companies. This platform is known to be a safe place for bettors to invest their money as it is fully licensed and regulated in the 32 states of the USA.
This platform offers plenty of possibilities for those who want to gain profit while having fun. You get plenty of wagering rewards you can turn into cash. TVG boasts a wide range of betting options, including straight, exotic, pick, and head-to-head bets. Additionally, you can bet on over 150 racetracks and enjoy live streaming with expert commentary on all devices.
The payment options are abundant. You may deposit funds via debit/credit card, PayPal, BetCash, and other e-wallets. Furthermore, you are welcome to make a bank transfer or use a TVG prepaid card.
All in all, TVG is one of the best online horse racing betting sites for professionals and horse racing enthusiasts looking for a reliable and user-friendly platform.
TwinSpires
TwinSpires is a licensed horse racing betting company located in Oregon. It is owned by Churchill Downs Incorporated, which has a good reputation in the horse racing betting business. It is available in 30 states of the USA and unlocks access to horse races all over the globe, including North America, South America, Europe, Asia, and Australia. In addition, TwinSpires has a mobile app for placing bets, watching races online, and accessing handicapping tools.
The platform supports horse racing bettors of all levels offering various types of bets, including win, place, show, exacta, trifecta, and more. There is also plenty of educational content, handicapping, and data-driven insights throughout the website. To deposit funds to your account, you can use any of the payment options: credit/debit card, PayPal, BetCash, EZmoney, prepaid cards, ApplePay, and more (some of the methods involve fees).
Undoubtedly, with TwinSpires, you will get a convenient and enjoyable betting experience.
Caesars Racebook
You can wager on local and international horse races on the Caesars Racebook platform. This betting service belongs to Caesars Entertainment, an American casino and hotel company. As a holder of a sports betting license from the Nevada Gaming Control Board, it is now available on iOS, Android, and desktop across some states of the USA for all bettors who are 21 and older.
At Caesars Racebook, you can select among straight, exotic, and pick bets. To increase your winnings, you are also welcome to benefit from numerous promotions and bonuses. It's easy to make deposits to your account with debit and credit cards, ACH transfers, and e-wallets.
All in all, Caesars Racebook is one of the top horse race betting sites that will satisfy fans of this kind of entertainment with its reliability and ease of use.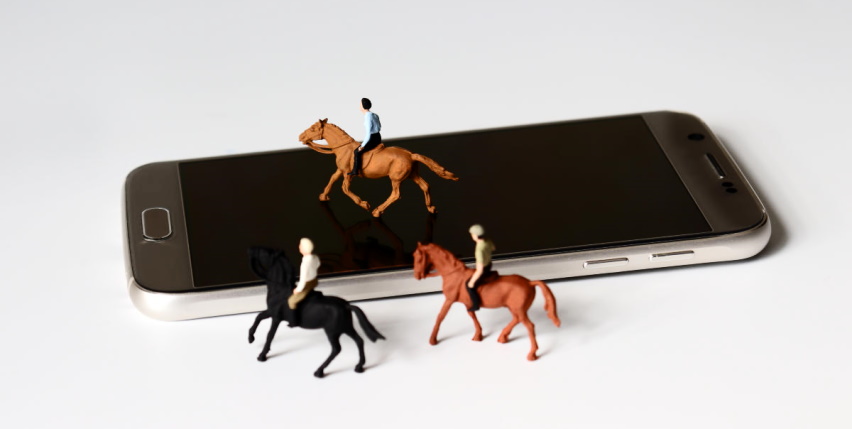 BetMGM Horse Racing
BetMGM Horse Racing is a popular online betting platform that will gladden you with an extensive range of horse racing betting options (straight, exotic, and pick bets). Since 2018, it has established a solid reputation as a reliable and trustworthy platform for horse racing betting. All its betting options are regulated by the New Jersey Division of Gaming Enforcement to give peace of mind in terms of security.
Payment options include major credit cards, online bank transfers, and PayPal. Bettors can also make deposits and withdrawals at BetMGM's retail sportsbook locations.
BetMGM's website is user-friendly and easy to navigate, but the company also offers a mobile app available for iOS and Android devices.
With its extensive range of betting options and user-friendly design, BetMGM is definitely worth considering for anyone looking to place bets on horse races.
Daily Racing Form
To keep tabs on what is happening in the horse racing world and feel the thrill of betting, you should consider the Daily Racing Form. There are also daily handicapping tips and expert picks to help bettors make informed decisions. This platform falls within the Oregon Racing Commission's regulation, ensuring its operation is legal and secure.
The betting options will meet the needs of newbies and wiseguys. Here, you will be able to make traditional win, place, and show bets. But that's not all. The website unlocks access to exotic bets such as exactas, trifectas, and superfectas bets. It accepts credit/debit cards only. In particular, Visa, Mastercard, American Express, and Discover. Also, you can contact a gift card provider for prepaid gift cards.
The strong reputation of Daily Racing Form in the horse racing industry makes it a preferred choice for many horse racing fans.
FAQ
Is online betting legal for horse racing?
Horse racing betting is legal in most areas of the USA. However, it may also be available in other locales. So, we suggest checking local regulations to make sure you do not break the law when wagering on horse races.
What are the odds in horse racing?
In horse racing, the odds represent the bettor's probability of winning. They are determined by the type of bet you make and how much money you wager. Generally, the more people bet on the same horse, the lower the odds, as the potential payout will be decreased. Correspondingly, odds increase when fewer people bet on a horse. Many parameters influence this coefficient: the type of competition, participants, their condition, regalia, experience, whether there is a clear favorite of the race, etc.
What is a "free bet," and how do I claim it?
Some platforms offer free bets. These are promotions that allow bettors to make a free bet without risking any of their own money. In case the bet wins, you receive a payout as usual. If it fails, you don't lose your money.
To claim a free bet, you've got to follow specific instructions provided by the platform. Usually, this involves creating an account, making a deposit, or placing a qualifying bet. The bet will be added to your account as soon as you meet the requirements.
Can I bet on horse races from other countries?
If a horse racing website supports this international betting, then yes. Before you create an account and deposit it, ensure the selected site has access to the countries and races of your choice.